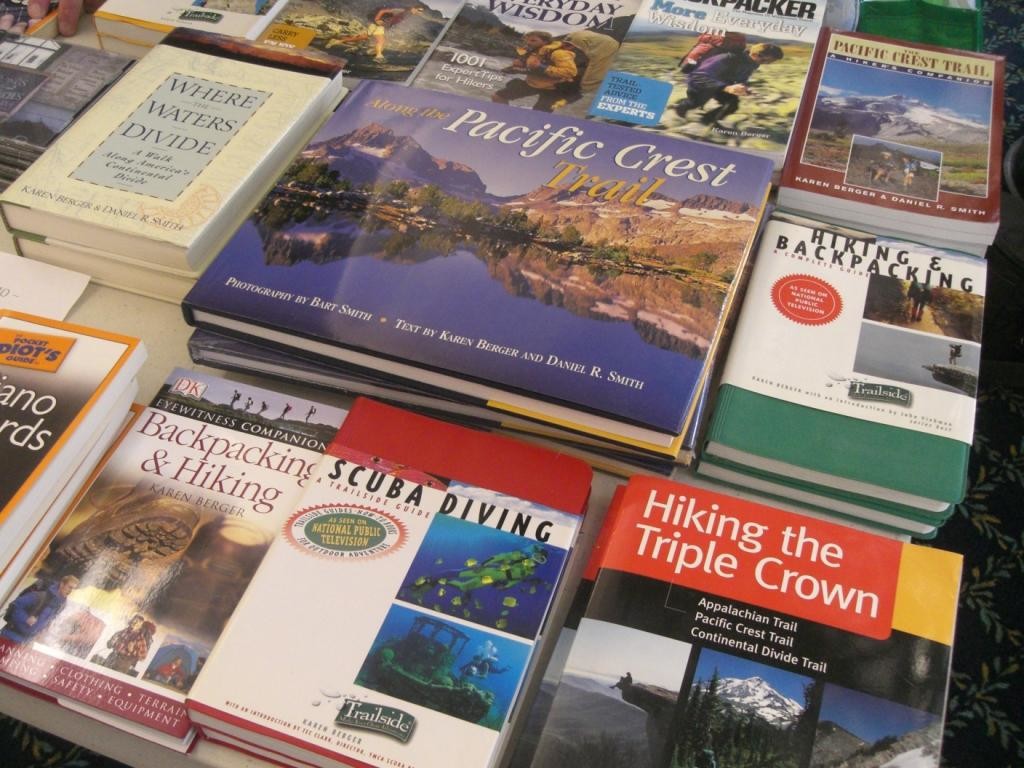 Welcome to HikerWriter. We're moving here and will be under construction for a few days.  Please check back.
In the meantime, check out Karen Berger's newest book, America's Great Hiking Trails. (Rizzoli, 2014, also published in German by National Geographic).  It  was a New York Times Bestseller in Travel.
Other accolades:
"2014 Top Book Pick" (Barnes and Noble)
"one of the year's best books for travelers" (Yahoo Travel)
"one of the top 10 books of the year" (Colorado NPR)
Next up: The World's Great Hiking Trails (Rizzoli; 2016).
America's Great Hiking Trails contains essays and photos of America's eleven national scenic trails, with a final chapter dedicated to 30 other important long American trails. Photos by Bart Smith and an intro by Bill McKibben.
The editor of Buckettripper.com, Karen looks for stories that connect people, landscapes, nature, and culture. She has received more than 20 writing, editing, photography and website awards.